Life in the Marble Palace
(In Praise of Folly)
By Honorable Clifford B. Stearns

​As a 24-year former member of the United States Congress, Mr. Stearns describes the lessons he learned from getting elected and re-elected, his experience as a legislator and finally the lessons he learned about our republic. These lessons go to the heart of explaining what must be done to preserve our 230-year experiment in democracy. He describes the tumultuous period of the Speaker Gingrich years, the 2008 Great Recession, numerous scandals, including the impeachment of President Bill Clinton and the loss and regaining of the Republican majority in the United States House of Representatives.
---
A glimpse into Cliff's book,
Life in the Marble Palace (In Praise of Folly)...
​It is a sacred responsibility.

In the great ideas of philosophy of Aristotle on the Perfect Life, he was asked what would be the best form of life one could live. He explains, "The best form of life, the eudaemonia outcome, given all that, would be the life of the good lawgiver." Not the billionaire, not the priest or saint or health giver, but the legislator.

Why? Because he is immersed in the political needs and realities of his time and contributing to the "polis" (city state of Greece) through legislative activity and through his own virtuous conduct. He then can contribute in such a way that the state-country, like a person, perfects itself, and it perfects itself by regulating itself more perfectly.
​
- from ​Life in the Marble Palace
Powered by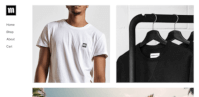 Create your own unique website with customizable templates.